Regional Educational Institute – The Premier Training Institute in Abu Dhabi
Since 1995, Regional Educational Institute has been at the forefront of education by delivering quality training courses in the UAE, becoming one of the foremost training institutes in Abu Dhabi.
Supported by a team of industry experts, our training center in Abu Dhabi has developed numerous programs that have helped many professionals in various industries improve their careers by securing higher positions, increased remunerations and better growth opportunities.We strive to equip you with the skills and knowledge to enhance your career options, while enabling you to develop other competencies through cross functional training programs.
Our suite of corporate training courses in Abu Dhabi has helped many businesses and organizations in the UAE to achieve greater productivity and higher customer satisfaction levels.
We have numerous certified training programs and job oriented courses on board – some of which include Business Soft Skills, Leadership & Management, Sales & Marketing, Service Excellence, Language Development, IT Training Courses, Six Sigma Certification Courses, Revit Training, VAT Training, and more.
Courses
Human Resources & Employee Development
Administration & Secretarial
Business Skills & Writing Skills
Effective Communication Skills
ILM – Institute of Leadership & Management
Sales & Marketing / Service Excellence
Language Training & Development
Graphics & Website Design
Testimonials
"The instructor demonstrated strong confidence about the subject and explained the topics in a very clear and understandable way. I am very satisfied with the training program and confident that this will improve my work performance."
Ms. Sarah Mohd (Corporate Administrator)
(Human Resources Training Courses)
"The trainer had a strong command on the course and was a master in all topics which left me with a clear understanding of the training program. I will definitely recommend my peers to take up courses with REI."
Ms. Jincy Chad (Secretary)
(Executive Secretary Training Courses)
"The training was very informative and interesting while the REI trainers were very knowledgeable, helpful and smart. I would like to enroll for more courses offered by REI."
Mr. Peter Alex (Embassy Translator)
(Office Administration)
"I found REI to be a quality training provider for my IELTS training with experienced trainers who implement innovative teaching techniques unlike other institutes who simply follows a syllabus."
Mr. Shreyaz (Business Development Manager)
(IELTS Coaching inAbu Dhabi)
"I joined REI for the Human Resource program and the whole training experience exceeded my expectations. The training facility was well organized and professional. The trainers were very experienced and knowledgeable."
Mr. Abdul Rahman (Accounts Manager)
(Human Resources Training Courses)
Accreditations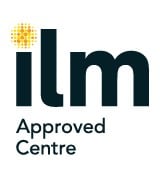 Contact Us
Please leave your message here and we will get
back to you as soon as possible.